You are Unstoppable! Join us FOR TWO DAYS! fRIDAY, APRIL 3 & Saturday, aPRIL 4 for a tIME of faith, fellowship and fun!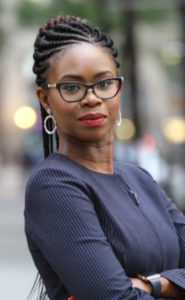 Friday, April 3 | 7pm – 9pm
Guest speaker: Dr. Shola Ezekoli, vibrant and innovative CEO and founder of Balance With Dr. Shola LLC, certified professional coach and strategist, corporate and conference speaker, #1 Amazon Best-selling Author, and triple licensed internal medicine physician.
Saturday, April 4 | 8:30am – 3pm
Begin your morning with continental breakfast, followed by worship, prayer and a fascinating panel of women. Let's talk!! Breakouts, snacks, vendors, lunch and repeat sessions will follow.
COMMUNITY | REGISTER TODAY! $30pp
Limited scholarships available. Registration includes access to all sessions, vendors, snacks, continental breakfast, lunch and t-shirt.
FREE admissions are limited, so register today! No one turned away. Only 30 seats available.
CHURCH | Register Today! $30pp
Church members, please click register today to register through Paypal.
QUESTIONS | Call 312.835.7623
Workshops:
Single and Okay
Marriage – Let Him do it.
Let's Talk about Sex #2: The wait, the struggle, the realities.
Yes, You Can
Handling Disappointment
Self-Care
Domestic Violence
Spiritual Check-up: Achieving a deeper walk with God through time tested tips. Ask questions.
Come and be Blessed!